Auto Body Shop in Colfax, LA
Wreck-a-Mended Body Shop is proud to have served the auto body repair needs of customers throughout Colfax, Grant Parish, Kateland, and Aloha, LA since 1994. From general bodywork to collision repair and even auto glass and paint, we do what it takes to restore the integrity and appeal of your car after damage. Contact us for a free estimate on work.
Total Auto Body Repairs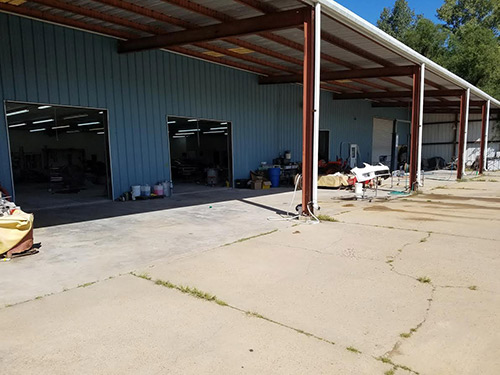 You might be fortunate enough to walk away from an auto accident unharmed or survive a major storm sheltered in your home, but your vehicle likely isn't as lucky. From crushed bumpers to cracks in the windshield and beyond, it's important to visit an auto body shop in Colfax, LA any time your car sustains damage. At Wreck-a-Mended Body Shop, we've seen it all and are prepared to fix it. From collision damage to hail dents, windshield cracks to scrapes that mar your paint, we tackle your auto body damages in stride, to completely erase them. Our goal is to restore the appeal and integrity of your vehicle to as near-perfect as possible, so you can get back on the road confidently, in a car that looks great.
Our approach to auto body repair in Colfax, LA is simple. First, we survey the extent of the damage in order to fully understand the needs of your unique car. Then, we get to work on resolving it incrementally, so the finished product looks clean and cohesive. Whether it's a simple sand and paint job or a complete glass retrofit, the results are going to look natural and seamless. You'll never even be able to tell your car had work done! And, when you factor in our upfront quotes and pricing, as well as our expert team and well-equipped shop, it's easy to see why customers throughout the local area choose us as their go-to auto body shop in Colfax, LA after their car suffers damage!
We provide free estimates for any and all work brought into our auto body shop.
We offer a lifetime warranty on all of our work, because we stand by the quality put forth by our team.
Our auto body repair team brings more than 30 years of professional, hands-on experience to every vehicle we work on.
We're a locally-owned and –operated business, proudly serving the Colfax, LA and the nearby communities.
Our business is independently-owned, which means you're getting personalized service and better customer satisfaction that you'd get from a national chain!
Let Us Restore Your Car
From simple fender benders to glass damage and beyond, trust our auto body shop to restore the integrity and visual appeal of your auto back to perfection. Contact us for a free estimate on auto body repair today!