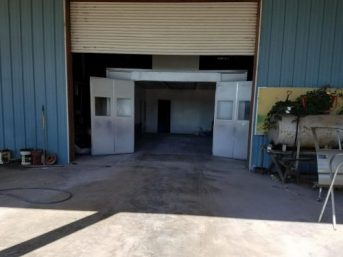 Scratches and blemishes can appear at any time on your car—whether you've been driving it around for years or you just pulled it off the dealer's lot! No matter what causes the blemish to your vehicle's paint, it's important to have it addressed as soon as possible. Deep cuts, chips, and scrapes can leave the underlying coatings and materials vulnerable to moisture and debris, leading to rust or degradation.
Wreck-a-Mended Body Shop
is your go-to auto paint shop in Colfax, Grant Parish, Kateland, and Aloha, LA. From the smallest scratches that barely touch the paint, to the deepest gouges that go all the way down to the metal, we're able to apply complete painting services to restore the appeal and integrity of your vehicle's façade.
Complete, Custom Auto Painting
Some auto paint shops only take specific paint jobs due to a lack of painting equipment or capability. Not Wreck-a-Mended Body Shop! We welcome paint jobs of all sizes and scopes, and promise only the best results to our customers.
We've been the local leader for auto paint in Grant Parish, LA for more than two decades, with a proven track record of beautiful results. You've probably seen our work without even realizing it—our goal is a seamless solution that's indistinguishable from the factory paint. From door panels and hoods to bumpers, trunks and rooftops, trust us for complete auto painting.
Custom Painting
Want to change the color of your car? Looking for stylish accenting or custom auto paint in Grant Parish, LA? We're your number one destination. Thanks to years of expertise and access to an infinite range of colors, we're able to provide customers with high-quality paint jobs that enable complete auto customization. Stop in today to consult with us about your custom auto painting needs.
Get Auto Paint Today
Whether you're driving around with a door panel that's a different color or want a custom paint job to stand out from the rest of the drivers on the road, Wreck-a-Mended Body Shop is your destination. Contact us today by calling 318-627-5077 to schedule an auto paint, auto glass repair, or collision repair appointment with our talented professionals.